Well, it is that time of year again. About every 8 months, I sift through the internet looking desperately for a tiny little
chandelier
that might possibly be suitable for a sailboat.
My original chandelier-owning vision (back when I thought I would live in a condo) was to have a ridiculously massive chandelier hanging in a very small powder room (sort of a practical joke on guests) and then a mix of tasteful chandeliers scattered throughout the rest of the home.
As you may have guessed, now that we live on a sailboat, my vision has changed.
Last year, my internet search for boat-friendly chandeliers left me empty handed. The closest I came to finding something that might work was a set of bathroom hardware that featured tastefully placed Swarovski crystals: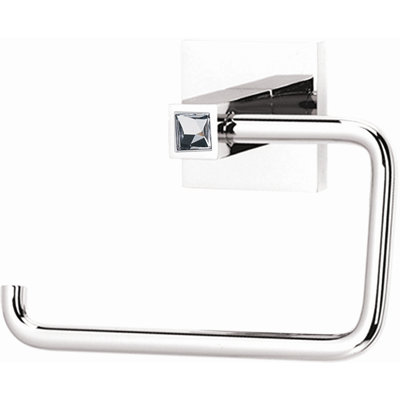 Alno Swarovski Crystal Single Post Toilet Paper Holder
The fixtures were all nice, but they are a far cry from a chandelier (although I'm sure it would provide me with some comfort as I sat on the toilet morning the loss of my chandelier dreams).
Well, that was last year. This year, things are looking up. While
strolling through a lighting store
the other day, I found this:
Swarovski - Melody
This is exactly the kind of boat-friendly chandelier I was hoping for--small and no moving parts! Clearly, the chandelier gods heard my pleas.
There are, however, a couple of problems. Problem number 1: This particular fixture uses a halogen bulb, which
produces too much heat
for our close quarters (and we prefer LEDs). Problem number 2: Our overhead lights are 12-volt and run on D/C power, and these lights use A/C power. So, in order for this to all work, we'd need to find an LED bulb/fixture that works with these requirements.
I firmly believe that these obstacles are surmountable, however, there is one additional detail that concerns me. The main problem that I see, is that in order to replace our current dome lights with the fixture I found, we'd likely also need to modify our headliner. Our current lights are mounted onto our ceiling (which is covered by a
padded, leather-like headliner
), but the chandelier-like light fixture I found requires the hardware be mounted into the ceiling:
Details
This means that assuming we were able to find a bulb that works for our power requirements, we'd then need to cut the headliner and carve into the ceiling--and that could get expensive. And by "could get expensive," I mean "would absolutely, positively be super expensive."
So what is a chandelier-obsessed sailor to do? I don't know, but for starters, I'm going to order that toilet paper holder and put it in our guest bathroom.